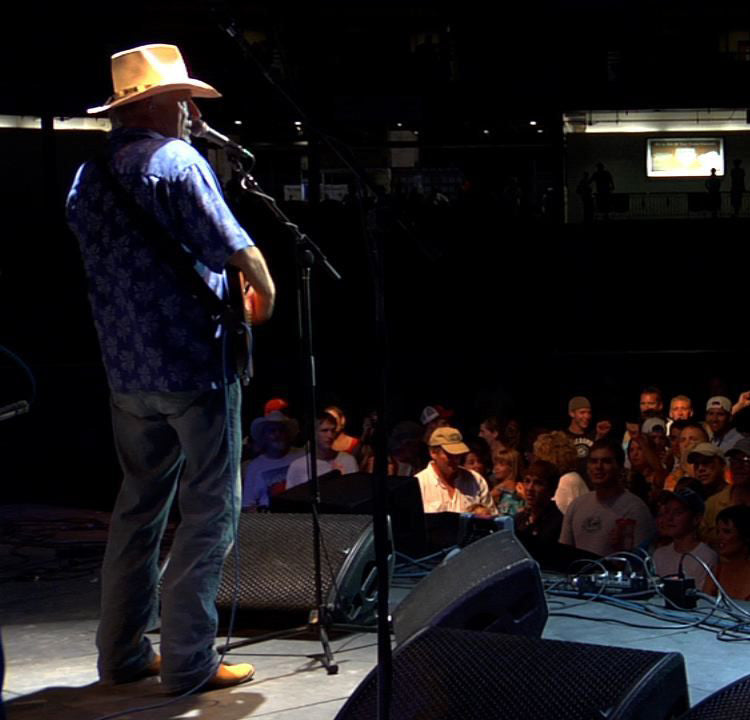 The Life, Music and Good Times of Jerry Jeff Walker
It was in 1985 that Jerry Jeff took control of his career and severed all major label ties. He and his wife Susan start their own label, Tried and True Music.
They take over every aspect of the creative process by unleashing a marketing and management coup that is truly a precursor to the independent and digital revolution that has overwhelmed the major labels today.
It's July 4th, 2009 - Independence Day - and from a stage in Round Rock, Texas, with over two thousand raucous fans we hear "OK Buckaroos," and once again with twinkle in his eye Jerry Jeff lets the opening chords from Gettin' By wash over the crowd. It's show time. Whether a back country saloon or a stadium filled with thousands of fans, he has brought people together to celebrate who they are and what they feel about life and love and freedom. The show never gets old. Jerry Jeff is singing his life story, what he knows of good times and bad.
The 2009 concert is interwoven throughout the film. With over forty years of archival footage, including performances, interviews and anecdotal stories from Jerry Jeff's contemporaries, the film explores the half century journey of this Gypsy Song Man from upstate New York to the beaches of Florida and the hustling sidewalks of New Orleans to a hot summer night in Round Rock, Texas.
CELEBRATE JERRY JEFF WALKER'S MUSICAL JOURNEY OF A LIFETIME.
In the Sixties he was a street singer.
In the Seventies, he led a musical movement.
In the Eighties, he walked away from the recording industry.
CAST
Jerry Jeff Walker

Susan Walker

Ray Wylie Hubbard

Todd Snider

Bruce Robison

Jimmy Buffett

Willie Nelson

Kris Kristofferson

Guy Clark Joe Ely...

and many more on many stages!
CREW
Patrick Tourville - Producer/Director

Marshall Riggan - Writer

Ron Deutsch - Writer

Sean Schiavolin - Editor and co-director

Nate Ferrone - Associate Producer

Beau Ross - Executive Producer

John Trube- Executive Producer

*Beau Ross, John Trube and Patrick Tourville
Choosing a selection results in a full page refresh.